Ceremonies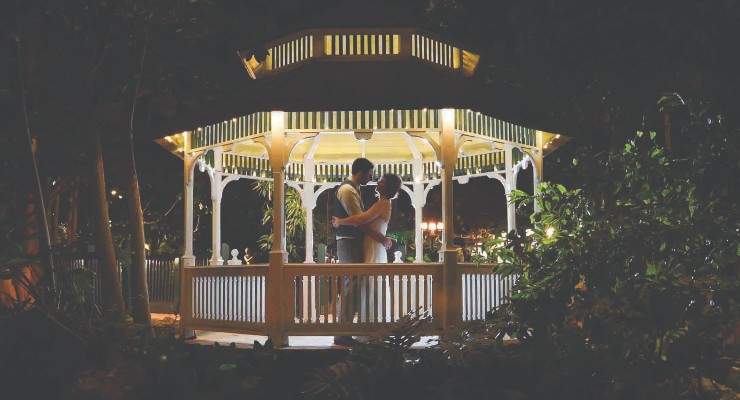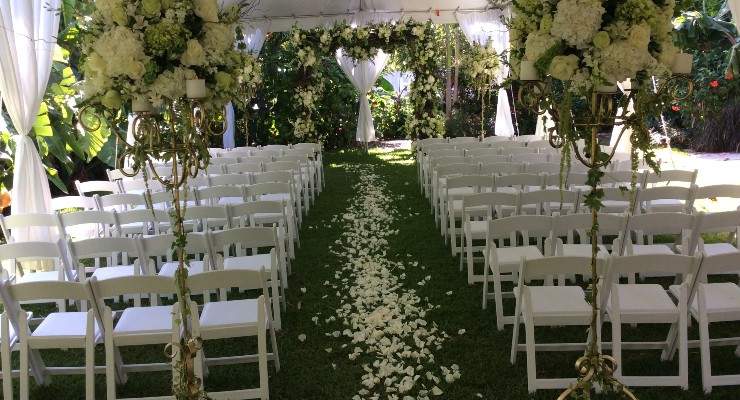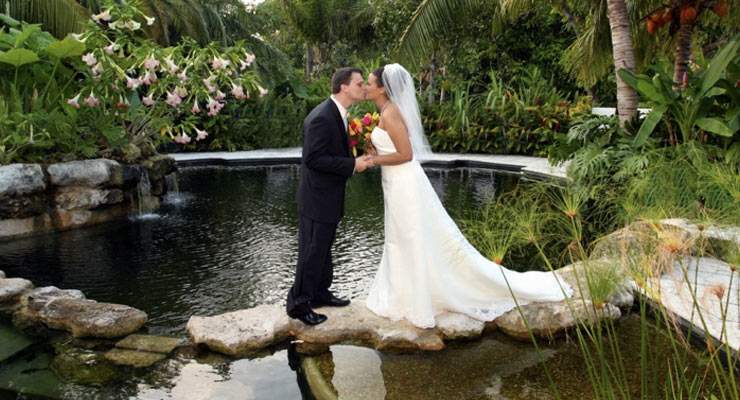 Lawn Ceremony
A quintessential, tropical South Florida experience. The backdrop of our stunning lawn provides breathing views of our Taru Garden and the flowing waterfall into our Cenote Pond. The Lawn Ceremony can accommodate up to 85 guests.
Gazebo Ceremony
A true southern experience, our Savannah-style Gazebo overlooks the blooms of the Taru Garden with flowing streams and cascading waterfalls nearby. The Gazebo is standing room only (except for 10 chairs) and can accommodate up to 40 guests.
Cenote Pond Ceremony
Designed to bear some visual resemblance to the Cenotes of Yucatan, the pond features freshwater plants and fish. Your guests will be surrounded by a tropical paradise while the Bride and Groom exchange vows in a stage-like setup. This ceremony set up can accommodate up to 50 guests.