The Cenote
Taru Garden | The Cenote | Awards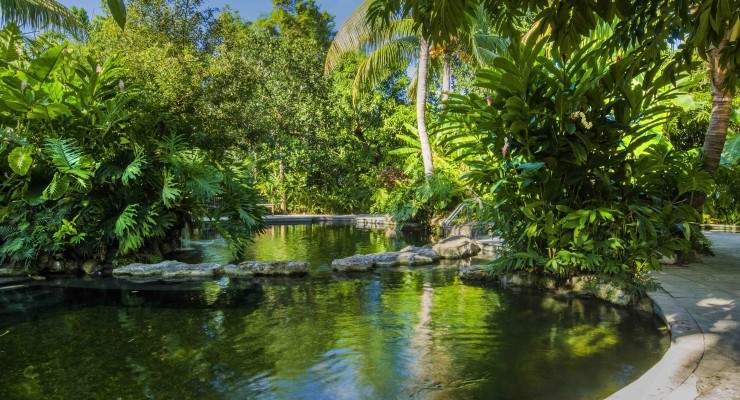 Designed to bear some visual resemblance to the Cenotes of Yucatan, our naturalized pond, containing sweet water (freshwater), is constructed of black Marcite, has a roughly cylindrical shape, and is topped by natural limestone boulders, tropical plants overhanging the water, and waterfalls.
The Cenote is a mix of natural and artificial, which together make a balanced aquatic eco-system. The water is as un-poisoned as that of a natural lake, and it is full of live things, so it may be called a "Living Pond."
The natural aspects are well water, open sky, encroaching vegetation and scampering lizards, plants in the water, algae and algae-eating fish, beneficial bacteria in the bottom beds of river-rounded gravel, and piles of limestone boulders for fish hideouts.
The artificial aspects are the concrete structure. No chemicals are added to the pond.
We hope that enjoy the view of the pond and the quiet tranquility.